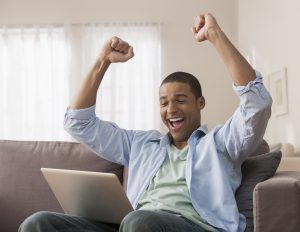 Did you know Tacoma Public Library is a testing site for earning a free Microsoft Office Specialist (MOS) credential? You can achieve certification in one of Microsoft's popular software programs, to gain new opportunities in the job market and for professional goals you may have.
If you are already a regular user of Microsoft Office programs, call the Main Branch to set up an appointment for a practice exam. From there library staff will determine if you are ready to test for certification or if further preparation is needed.
Proctoring for MOS examinations takes place at the Main Branch of Tacoma Public Library by appointment.
Free access to the exams is made possible through a joint project with the Washington State Library and Microsoft. Contact Tacoma Public Library, 253-292-2001 to find out more.